#getmuffed!



Welcome to the home of the Muff Divers Scooter Club. Please feel free to have a good nose around, if you feel inclined to drop us a line or say hello there are plenty of places you can do that. We have an open invitation group chat which you are more than welcome to join, and we can be found on all the usual social media outlets.. Come say hello, we won't bite.. unless you want us to!
MUFF DIVERS SCOOTER CLUB
How, When & Where
Back in the day when we only had only four channels on the TV, and a mobile phone was attached to a battery the size of a house brick, a small group of scooter riding friends decided to establish the Muff Divers Scooter Club.

Way back in 1986 we were at a secret location somewhere in Stafford. The truth is, its not really a secret, its just that in the last 30 years, we have killed far too many brain cells to remember exactly where we were that day. Rumour has it that we were in the Telegraph public house in Stafford, it was one of our go to pubs, so thats good enough for us!

So, the reason we created the Muff Divers? Well, that was because some of the gang had ruffled a few feathers of the more established clubs in town, so back then, we were about as welcome as a beer fart in an overcrowded two man tent.

#getmuffed ;oP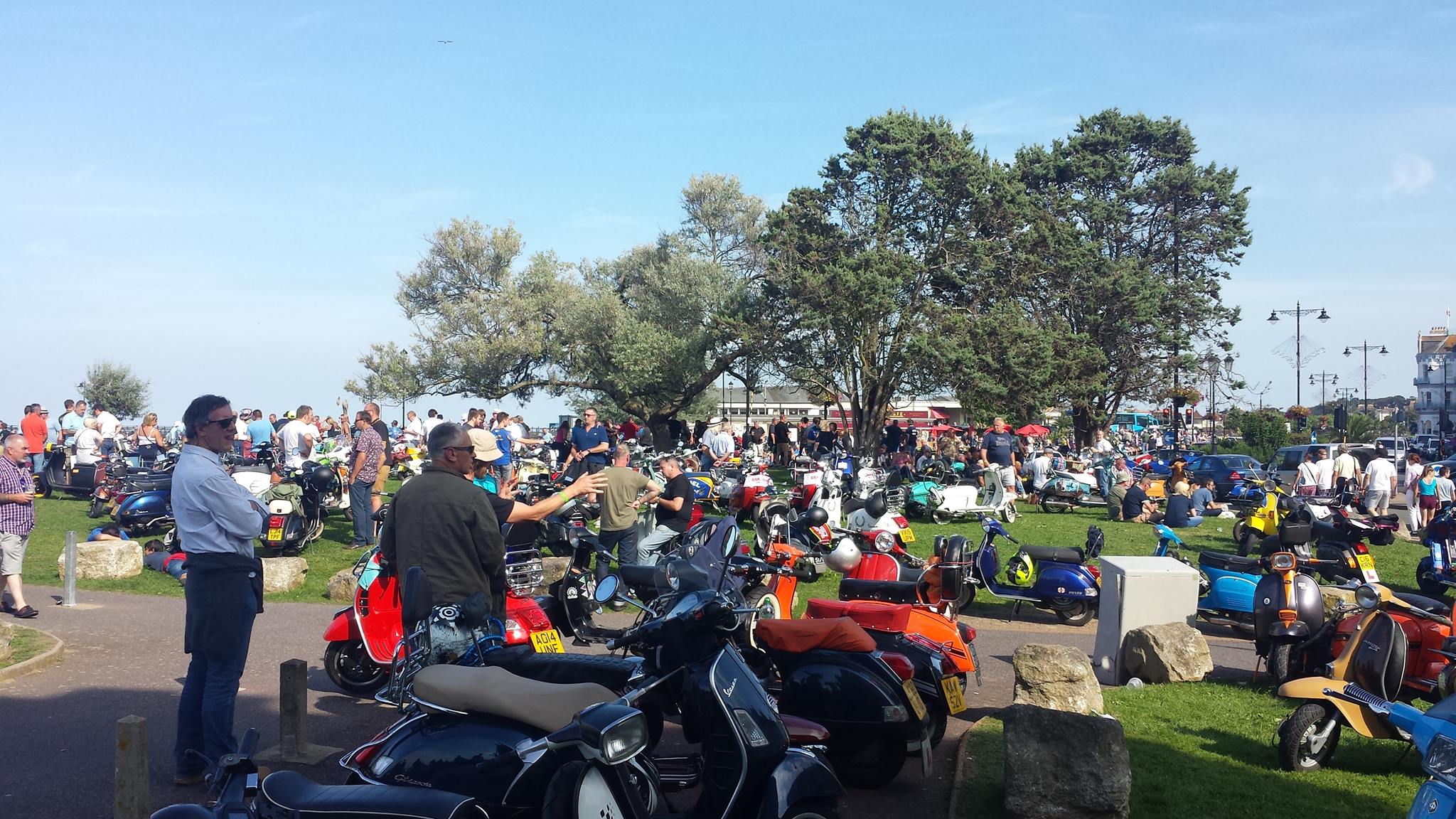 Scooter Rallies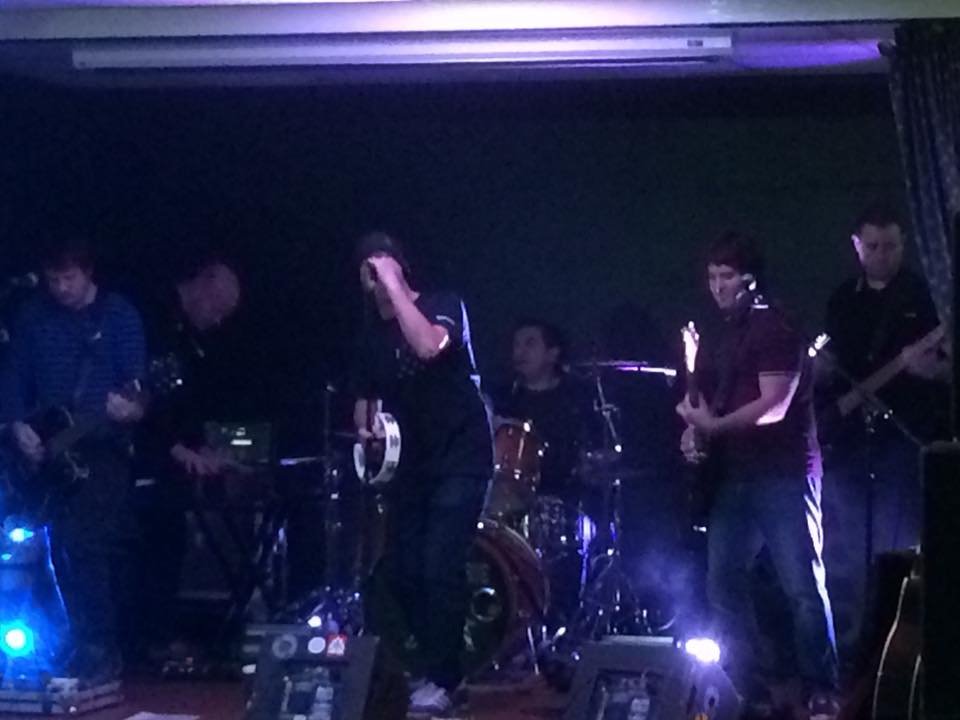 Live Events
Meet Ups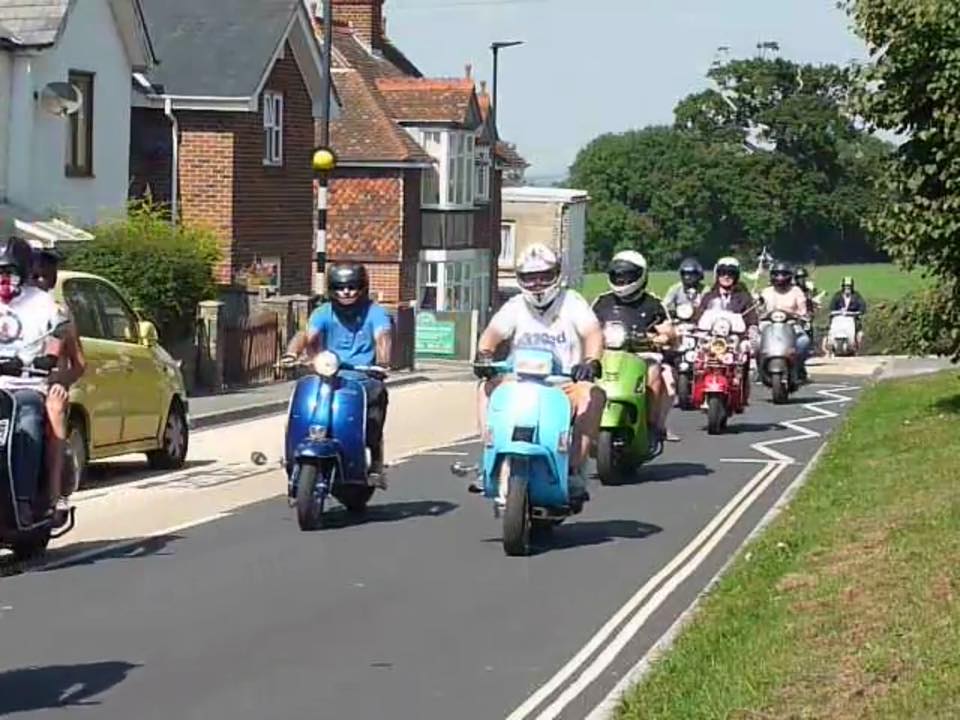 Ride Outs
MUFF DIVERS SCOOTER CLUB
Who are we?
Say hello to some of the Muff Divers Scooter Club

Mat 'Taffy' Burton
SMOKING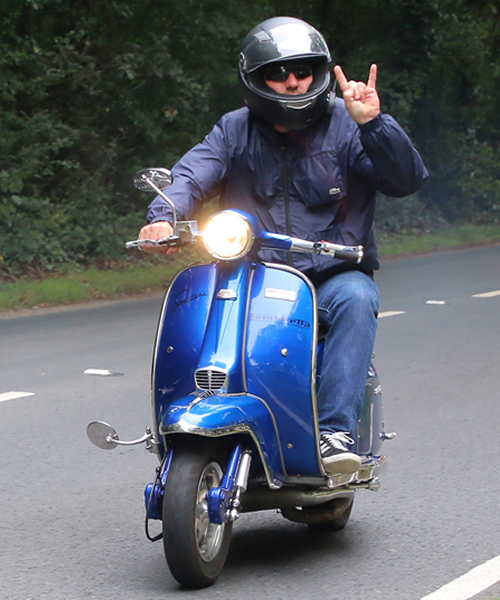 Mat has an extraordinary talent, he can pull over, roll a cigarette, and then smoke it before anyone he's riding with has even removed their gloves! He will turn any unscheduled stop into a fag break and then insist we haven't stopped for a ciggie for ages! Official or unofficial, the fags will come out!
Martin 'Baggy' Bagnall
TICKING OVER
Captain Tickover, is one of the most talented people you will ever come across. Baggy has this skill where he can sit at exactly 52mph, not hard? what if we told you, thats without a working speedo for the last 20 years! You can hear him from miles away sat exactly 1mm either side of tickover! Its quite remarkable!
Mick 'Mouse' Dolman
KEBABS
In a stunning display of post-beer appreciation, our man Mike has discovered a love for kebabs that rivals all other food cravings. While many people indulge in greasy snacks after a night of drinking, Mike has taken his post-beer food ritual to a whole new level, he is a black belt in the Kebab shop shuffle.
Shawn 'Gonch' Bromley
SEARCHING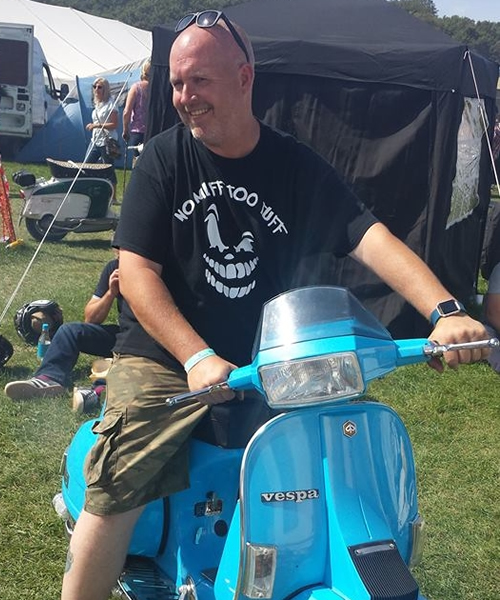 Never give this useless lump anything to look after for you, he'll definitely lose it.. we can guarantee that. We don't know how he does it, but Shawn has a total inability to remember where he puts things. We have spent whole weekends re-tracing our steps searching for shit he's dropped, its incredible.
Rob 'Rodney' Williams
SHWABBA WABBA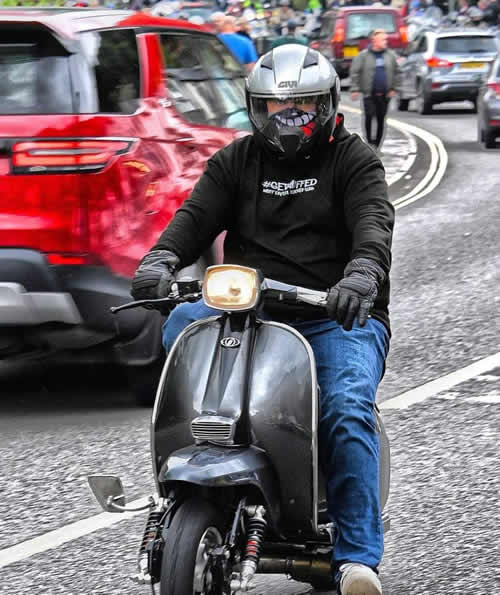 Rodney manages to combine two incredible talents into every night out. As Rodney's enthusiasm for both beer and gravy reaches its peak, it sets the stage for a sauce stained masterpiece and his ability to speak the little known language of shwabba wabba.
Mark 'Frizz' Brazier
ASLEEP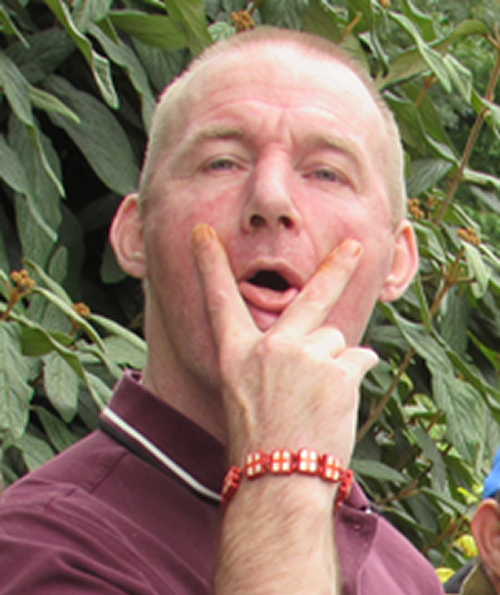 Our man Frizz has had a rough ride recently. Always the innovator, the first to get into mishchief and always the first to fall asleep.. If you were lucky you'd find him at the end of the night under a pile of coats, if you were unlucky, he'd be on the bog with his pants round his ankles!
Dave 'Beer Time' Brown
BOXING
Dave, who has a remarkable talent of getting a sun tan in a cloudy field will say, "No beer for me before 11 am!" at every scooter rally, fully aware he'll fail. The sound of a can going pfffsh will be heard well before 11. We're convinced he could get a tan sitting under a 40w bulb!
'Moped' Dan Burton
LATE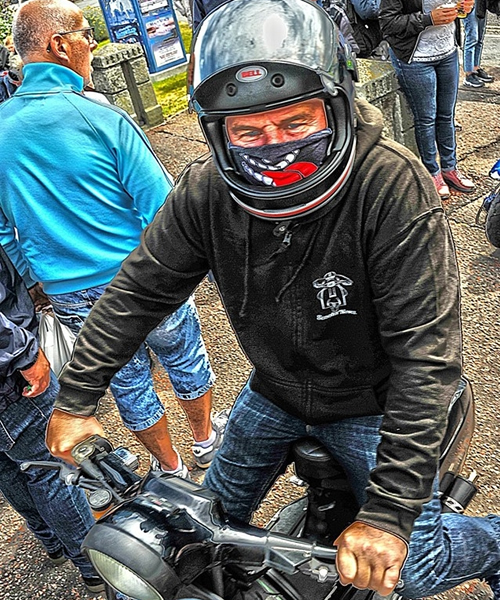 In a stunning turn of events, our man Dan has achieved the unthinkable by setting a new world record for being fashionably late to every event he attends. While most people struggle to be punctual, Dan has taken tardiness to a whole new level, to him, its an art form.
MUFF DIVERS SCOOTER CLUB
Photo Gallery
Some photos, past and present!

MUFF DIVERS SCOOTER CLUB
Events Calender
Whats happening?